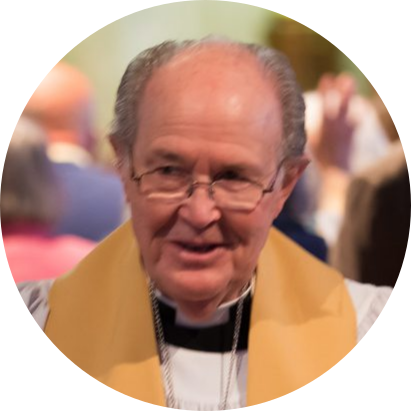 It has been my great privilege to serve this Parish for the last many years. There are so many sources of joy to share. The sense of the awe of God in our worship. Many things contribute to that sense of awe: the glorious music under Dan McKinley's direction, the powerful drama of the liturgy pointing us to the presence of the Triune God, and the nurture of the Eucharist.
One of the great strengths in our Parish is the place of fellowship and prayer. For years we have had a dedicated team of intercessors who pray during each staff meeting and each meeting of the Vestry. We have also been blessed by the work of our Prayer Team who have prayed for the varied personal and spiritual needs of the people.
Prayer is both a privilege and a discipline. It is an incredible privilege for each child of God to come into his presence to talk to him. Prayer involves adoration, confession, thanksgiving, and petition. It is important to start each day by thanking God for who he is and for all of the blessings that he pours into our lives. But prayer is also sitting or kneeling quietly in the presence of God and letting him speak to us. God speaks to us through his word and by the work of the Holy Spirit who dwells within us. 
One of the disciplines for many of us, in the Anglican Tradition, is the use of the rhythm of Morning and Evening Prayer. I want to encourage those who have not begun this practice to consider the great spiritual benefits of a disciplined prayer life. The resources for this practice of prayer are outlined in the Book of Common Prayer. 
During this transition period in the life of the Parish, we need to expand some of the work that has been in place from the beginning of Christ the Redeemer Anglican Church. The growth of our prayer team is one area that needs more partners. I encourage those who love prayer and praying for others to consider joining our prayer team as we pray with and for individuals. If God lays this on your heart, please contact me. We do provide an orientation or training for prayer ministers to equip them them for effective prayer ministry. Prayer is a foundational strength for our Parish going forward. I look forward to hearing from you.
Grace and Peace
Your servant,
Fr. Ray