Ash Wednesday -Join us for worship in person + online Sundays at 8:45 & 11 a.m.
Worship Location:
188 Elliott St. Danvers, MA 01923
A closer look at who we are
A closer look at who we are
Sunday Mornings at CTR
Sundays at 8:45 am + 11:00 am
Men's Bible Study
Wednesdays at Noon with Fr. Malcolm
Stations of the Cross
Fridays at Noon During Lent
We are a community that exists to honor the name of Jesus Christ. We believe that in Jesus, God walked among us, took our sufferings and our missteps on himself, forgave us and gave us new life. We believe that Jesus rose from the dead and is alive today and forever. We gratefully give everything to him; we adore him; before him we fall down.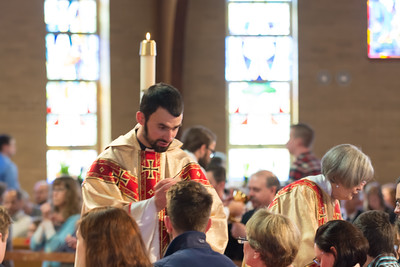 We are a community
of prayer

We believe that God hears prayer. Even more — we believe that God speaks to those who come to him with an open heart and listen for his Spirit! And therefore we find prayer to be a great adventure with a God who loves us.
We are following

Jesus together
Because of Jesus' resurrection we are a community of hope. We are passionate that Jesus' ways shape our lives. We long for the redemption of all things: every stage of life, men and women, singles, marriages and families, children, the rich or the poor, the struggling, the happy, the mentally unstable, the driven. Indeed, all of God's creation.
"Bible Journey" is a new multi-media, web-based resource for Christians wishing to study the Bible at any level. Bible Journey was created by a gifted team of scholars headed by Dr. Tim Laniak, professor of Old Testament at Gordon-Conwell Theological Seminary. While designed so that a person could use just the online material to study the whole Bible, it was also created so that Christians in the setting of small groups could gain a deeper understanding of the Bible and enrich their spiritual lives together.