Worship with us on Sundays at 10:00 am.
A Guide to Our Order of Worship
The Christ the Redeemer Sunday morning service is taken from The Book of Common Prayer (2019) of the Anglican Church in North America and from The Hymnal 1982. We choose to enter the consecrated place with reverence, quietly preparing ourselves to meet Almighty God.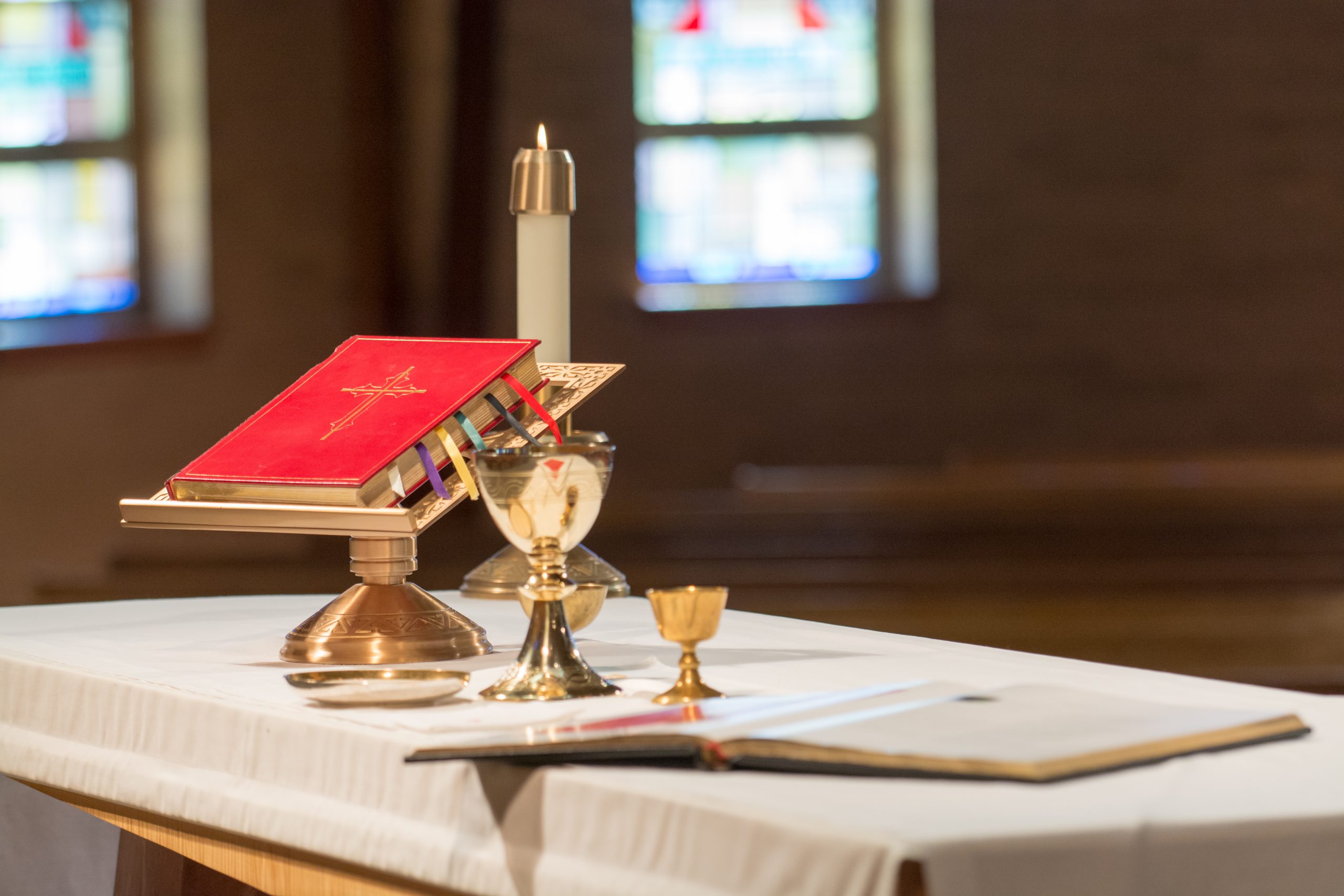 Children
Children begin the service with their families in the sanctuary. Nursery care for children ages 0–3 years old is available through the left side door (the organ side). During the Gloria, children ages 3–8 years old depart for Catechesis of the Good Shepherd by processing behind the cross to the Parish Hall. They will return to their families at the Offertory. If you are visiting and your children are attending for the first time, please accompany them and introduce yourself to the adult volunteers. A retreat room is available for parents and caregivers in the back of the sanctuary to provide a little more privacy while still being able to view the service.

Stand, sit, or kneel?
During the service the congregation sits and stands as able as noted in the weekly bulletin. Physical acts of worship are optional during certain sections of the service. You will see these notated in the bulletin as follows: crossing †, bowing ↓, kneeling, standing. During the Gospel reading it is customary to face the Gospel Book and reader, which represent Christ coming among us as truth and light.
Offering
During the anthem, ushers will come by with offertory plates. Physical gifts may be placed in the plate, however the opportunity to worship through giving online is also available. Following this the ushers will bring forth gifts of bread, wine, and money — our offering back to God the fruit of our labor and the means by which we live.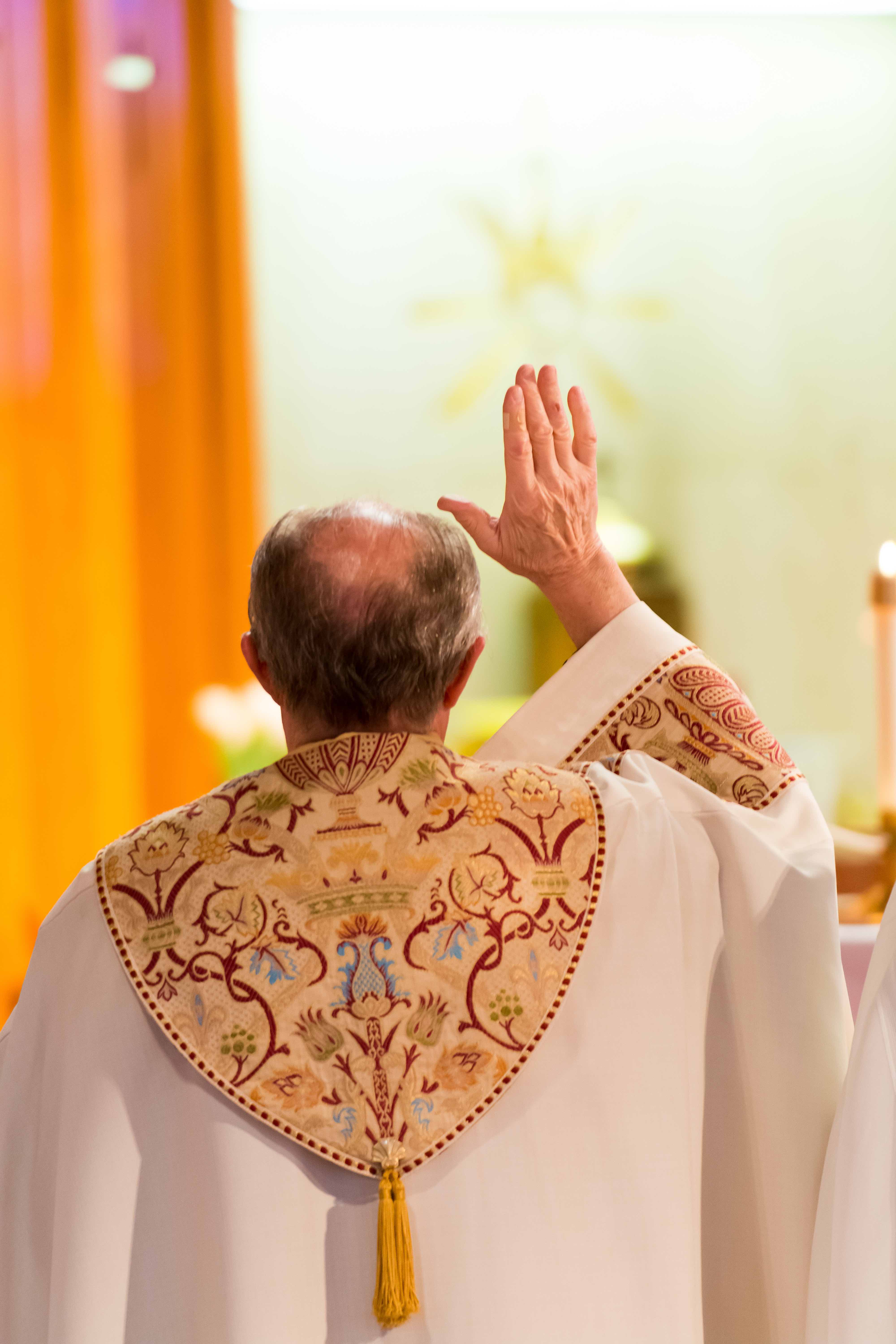 Communion
All baptized Christians, including children, are welcome to receive the Sacrament of Holy Communion at the altar rail. We kneel, if possible, as a sign of humility and gratitude for Christ's gift of himself to us. To receive the bread, cup your hands together, palms open and lifted. To receive the wine, assist the server in guiding the chalice to your lips, or retain the bread and dip it into the wine. Anyone not receiving the Sacrament is welcome to come forward and receive a blessing; please indicate this intention by crossing your arms over your chest. Those not able to come forward may notify an usher of their need to be served in the pew. Gluten-free wafers are available at the left end of the altar rail.
Closing & Fellowship
The closing acts of worship following the final prayers and benediction are the extinguishing of candles and the Postlude, for which the people may kneel or sit (or leave quietly). No applause is necessary following the Postlude.
Following the service, please join us in the Parish Hall for fellowship, coffee, and tea.