Forming and Sending
Please take a minute to watch this video that describes the heart behind Christ the Redeemer's ongoing Forming and Sending capital campaign.
Look around Christ the Redeemer on a Sunday morning or on special occasions and you will see a perfect illustration of the phrase "busting at the seams" — musicians preparing for services in common spaces, adults futilely hunting for places to talk and, most important, children gathered for Christian education in inadequate, improvised spaces including a walled-in stage and a trailer. The church offices are in rented space several miles away. Having more people than space is a wonderful challenge, but one we need to do something about.
Happily, a solution is in the works.
A Campus Advisory Team consisting of church members with relevant expertise is working with other Christ the Redeemer leaders to put the final touches on an economical plan to create the physical space we need for worship, teaching and other church functions. Stay tuned for more news about the project and how you may play a role in bringing it to fruition.
Update – August 19th, 2019
The Town of Danvers has issued our Permit for Construction for classrooms in the Parish Hall! Thanks be to God!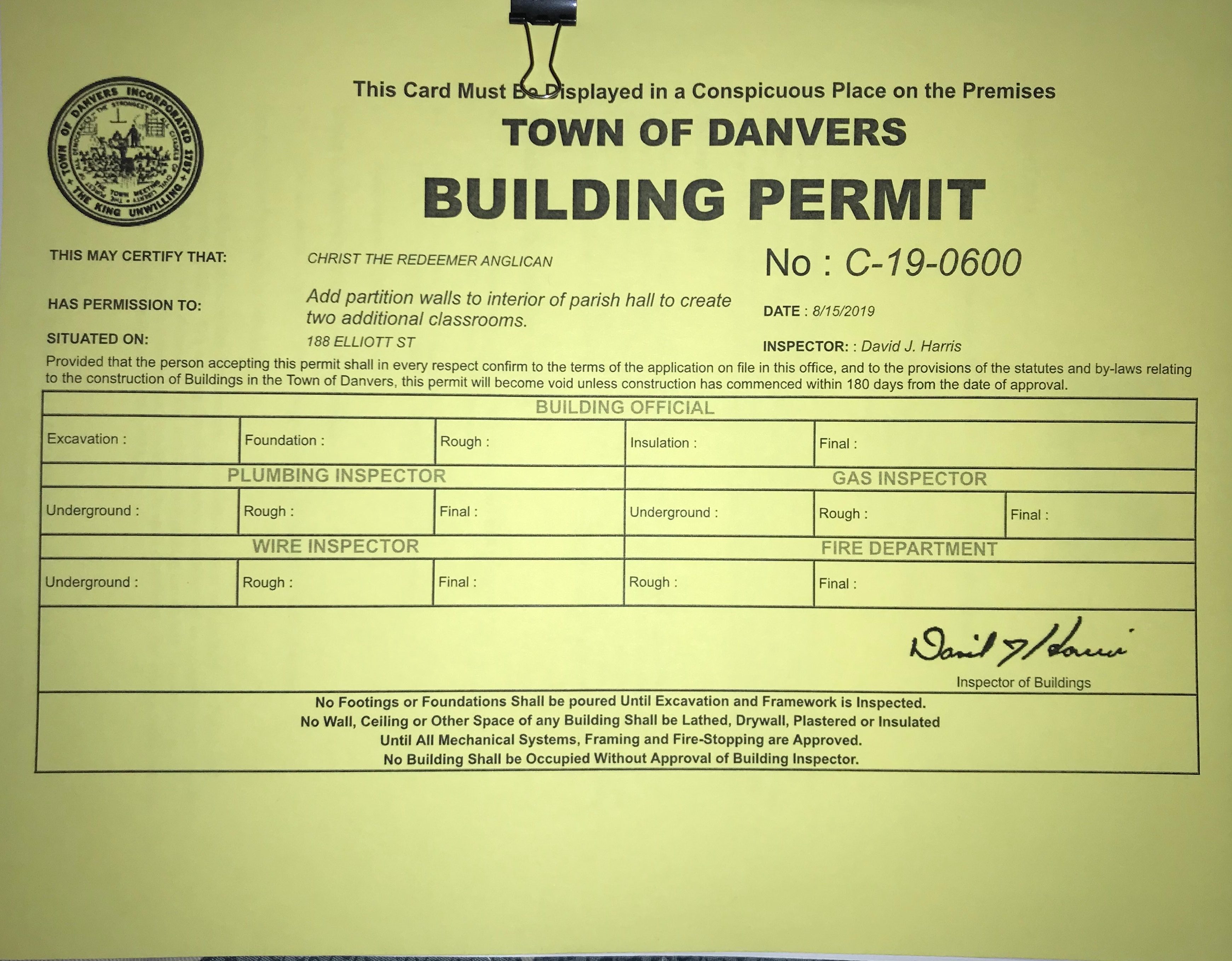 Update – August 2nd, 2019
CTR continues to be blessed by our own internal parishioners who so generously give of their time and expertise. Thanks to Mike Reid and Jon Whitney and Matthew Trumbull, our permit for the Parish Hall classrooms has been favorably received by the Town of Danvers. It is not yet approved, but indications are that it will be processed in the next 7 to 10 days. We expect to be able to begin construction by late August. This means classrooms will be completed by early October. The Parish Hall will continue to be able to be used during this time, but we'll have to be flexible and work around these exciting goings on.
We have selected an Owners Representative, Architect and Civil Engineer and they have had encouraging conversation with the Town of Danvers about the new addition. We will be submitting for permits on the new building this Fall in anticipation of starting construction sometime in the Spring.
There are a lot of behind-the-scenes moving pieces and parts to both of these activities that really need to be bathed in prayer (e.g. the fire marshal being flexible with us about the new classrooms in the parish hall to maintaining good relations with our neighbors who might have concerns, etc.)
We have really been blessed to be able to move as quickly as we have with getting the right team in place and are excited to see God continue to move in the coming weeks and months.
Eric Keifer, leading the Campus Advisory Team and Mike Reid, developing the conceptual designs for our Campus Expansion, presented options for the Parish Hall classroom space that allow us to continue using the Parish Hall for large gatherings. See conceptual drawings below.
We are moving this process forward with full architectural drawings and will be submitting for a permit for the Parish Hall by the end of May or early June at the latest, in anticipation of building these classrooms this summer.
Regarding the larger Campus Expansion, we have selected and engaged an Owner's Project Manager and a Civil Engineer and we are narrowing down on selection of an Architect. These key members of the team are a huge answer to prayer. 
Please pray for favor with the Town of Danvers in the permitting process for the Parish Hall.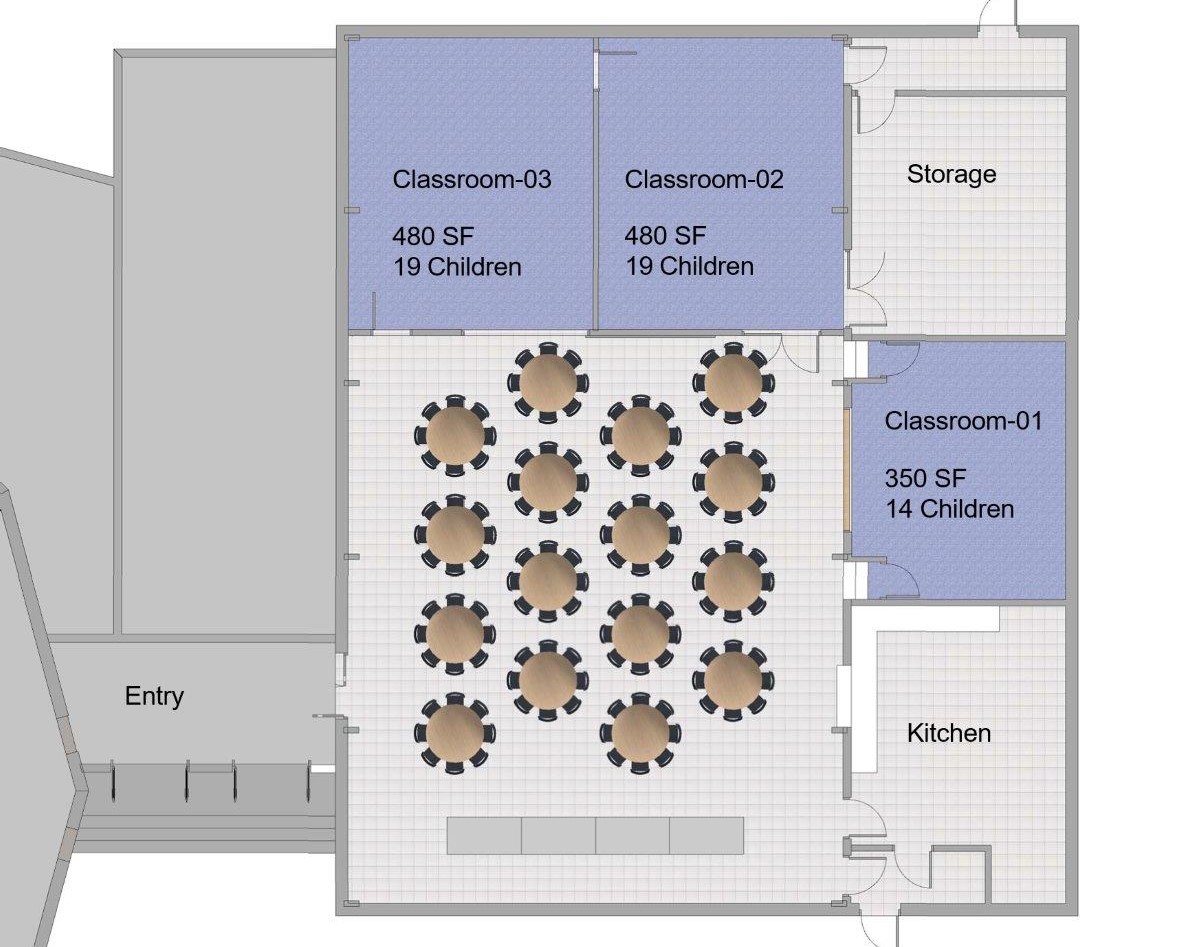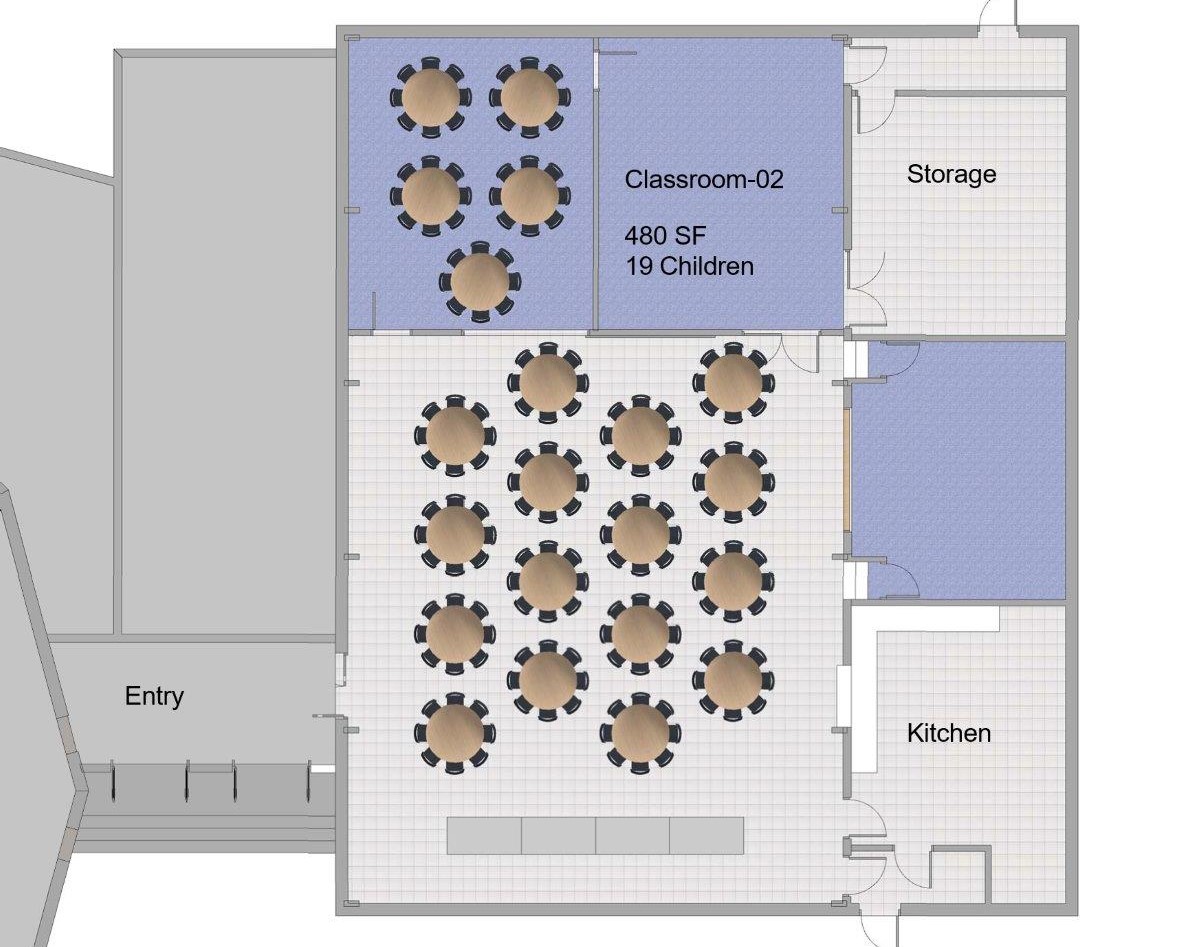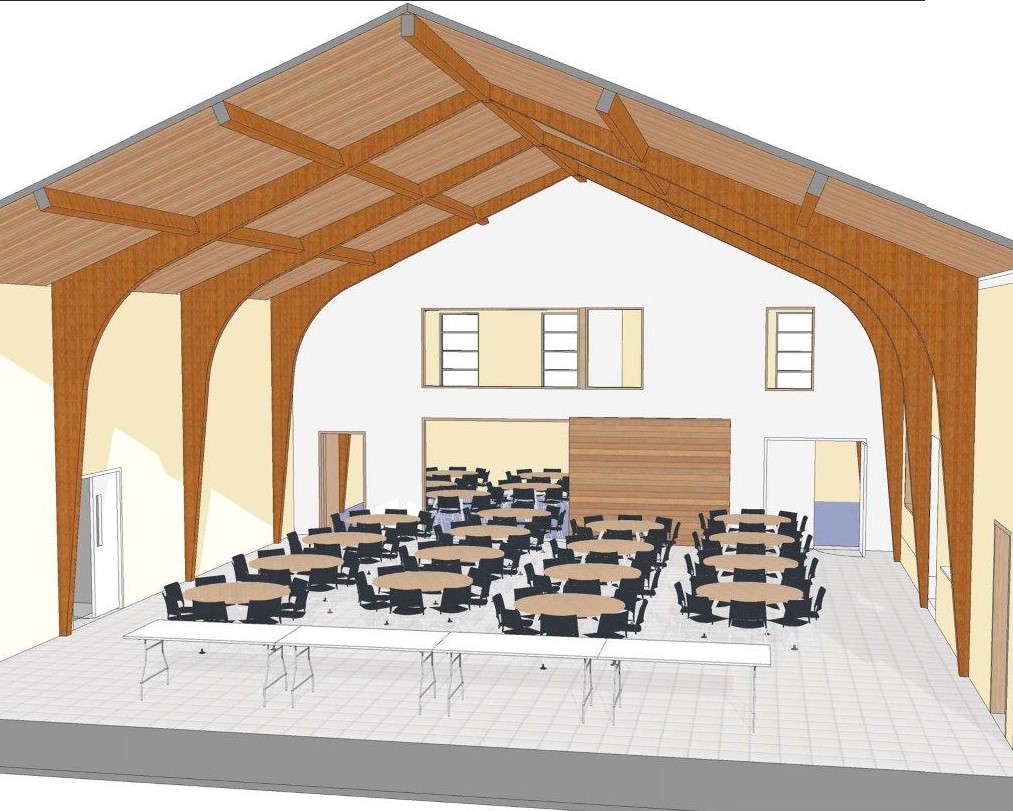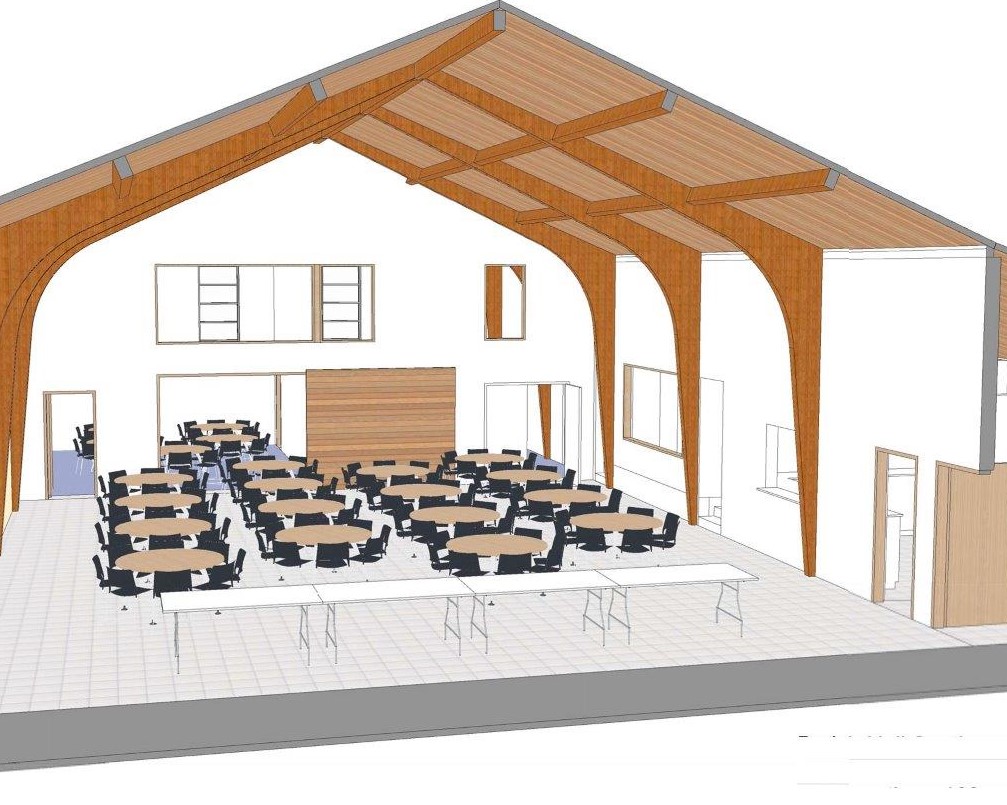 We took the opportunity to review revised designs for the new building and they look beautiful. We will be able to achieve the goals we set out to achieve with the project and stay within our budget. This is a real answer to prayer. Part of the solution will include partitioning a portion of the Parish Hall for classroom space. See revised conceptual designs of the new building below.
We are actively seeking an Owner's Project Manager to help us through the next phase of sourcing the right general contractor and design team. Please be in prayer for that.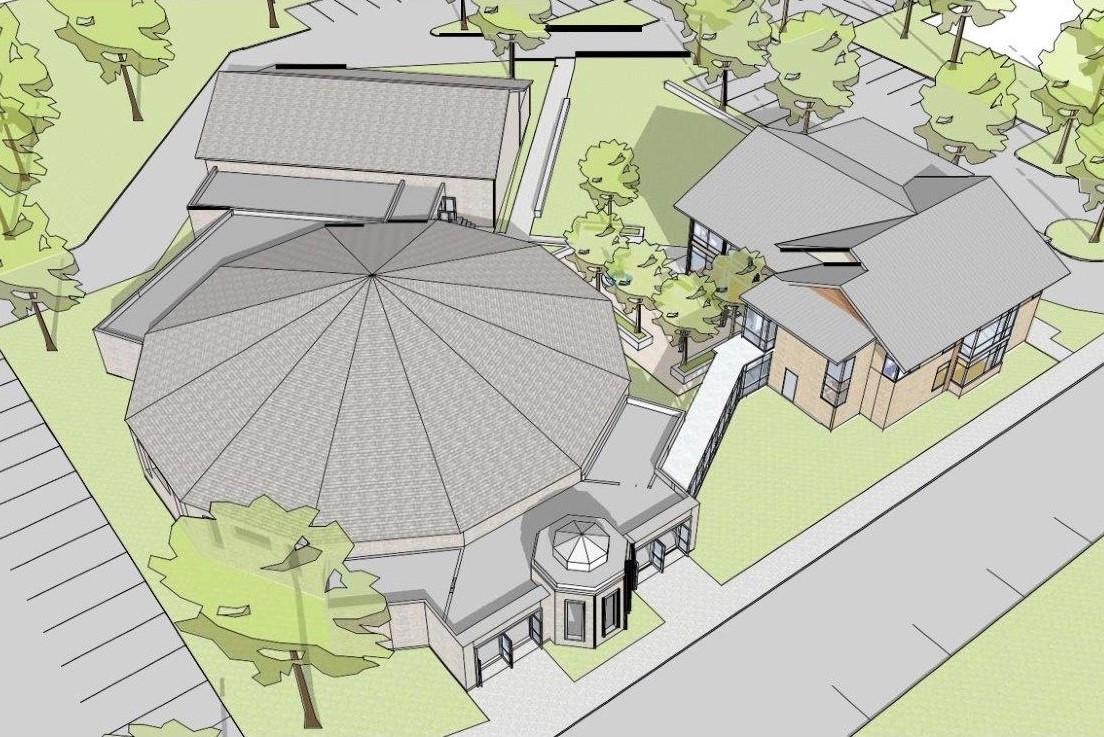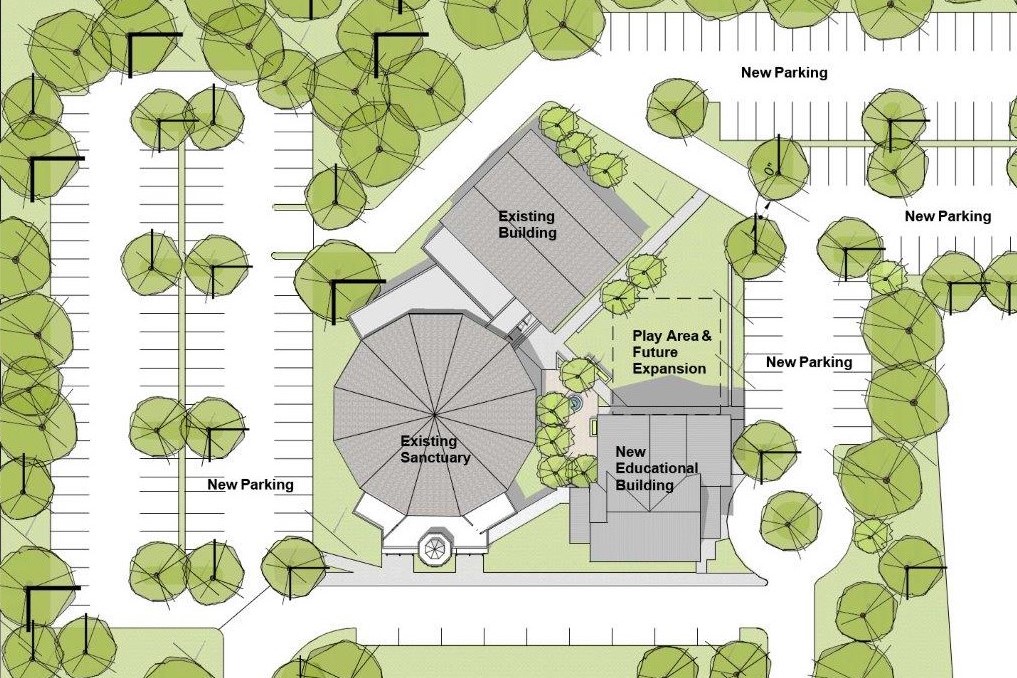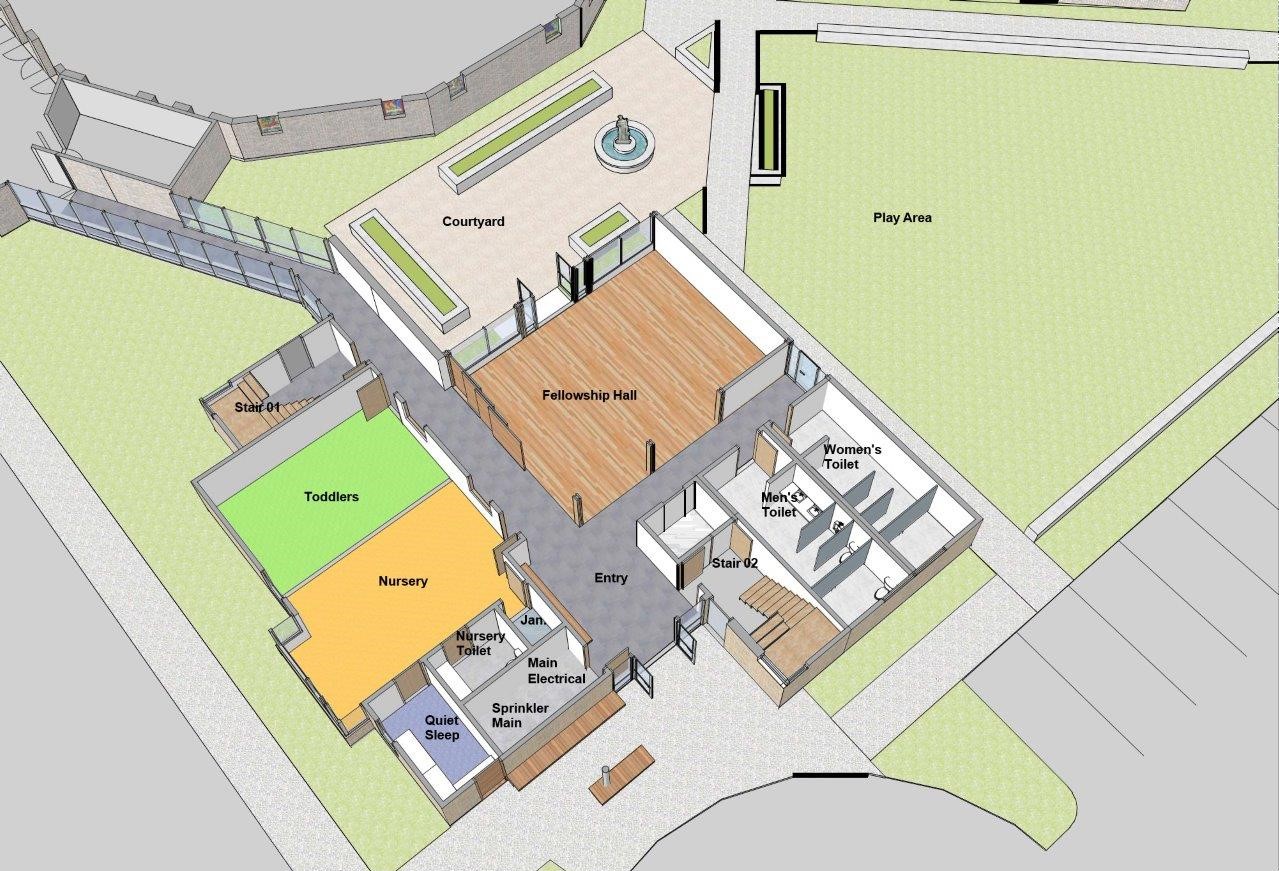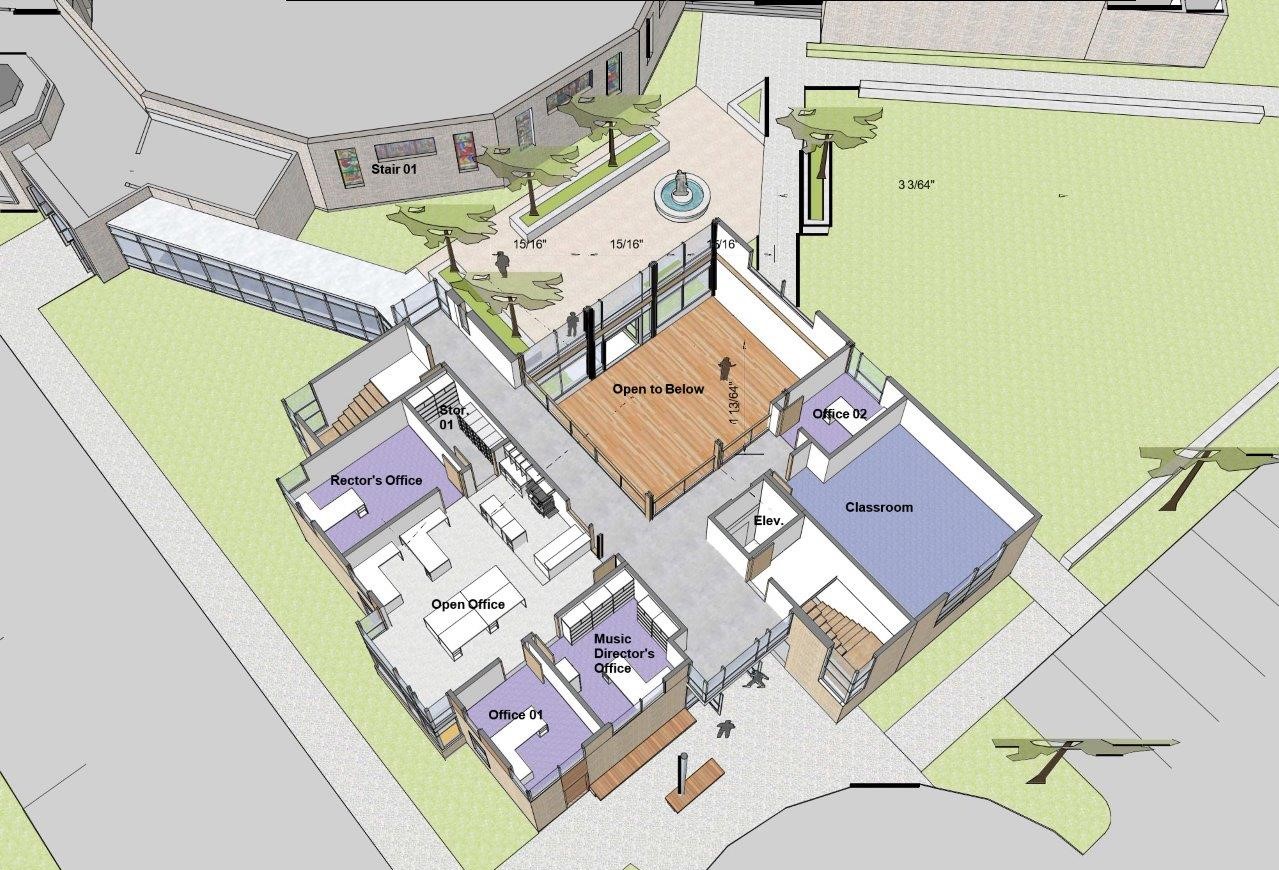 Update – January 27, 2019
The Vestry, in consultation with the Finance Committee, the Campus Advisory Team, and others, has decided to move forward with the project.
We are pleased to report that there are a few revised design scenarios under consideration that will allow us to achieve the goals set out in the Forming and Sending Campaign and at the same time maintain the churches long-term financial strength. 
Please continued to keep this work in your prayers and look for more updates in March.
Update – December 11, 2018
Dear Friends,
On behalf of all of us at Christ the Redeemer Anglican, I thank you for your generous pledge to our Forming and Sending capital campaign. Because of your sacrifice and the sacrifice of many other members of our congregation, more than $1.9 million has been pledged over the course of three years towards enabling us to complete our campus. Thank you for your act of faith and sacrificial commitment! I am excited for the good work of ministry, especially in formation, that we will be able, by God's grace, to carry out because of your and others' commitment.
The Vestry, in consultation with the Finance Committee, the Campus Advisory Team, and others, are working on how we best go forward at this point. We are having detailed discussions with multiple lenders about various options; we are looking at some options related to phasing construction; and with all of this we are evaluating the best timing of breaking ground vis-à-vis the receipt of the first year's contributions.
Dear friends, our Lord Jesus is with us in this and we are committed to moving forward.
Do begin your schedule of contribution, whatever you have chosen to do is, as soon as you are able. The more contributions we receive in the coming 6 to 12 months, the stronger the financial position we will be in as we work on our next step.
Once again, thank you for your generosity and devotion to our church's mission and vision. 
May Jesus Christ be praised,
Tim+
Want to join us this week?
Want to join us this week?